Ron DeSantis: A Conservative Champion for America's Future
Image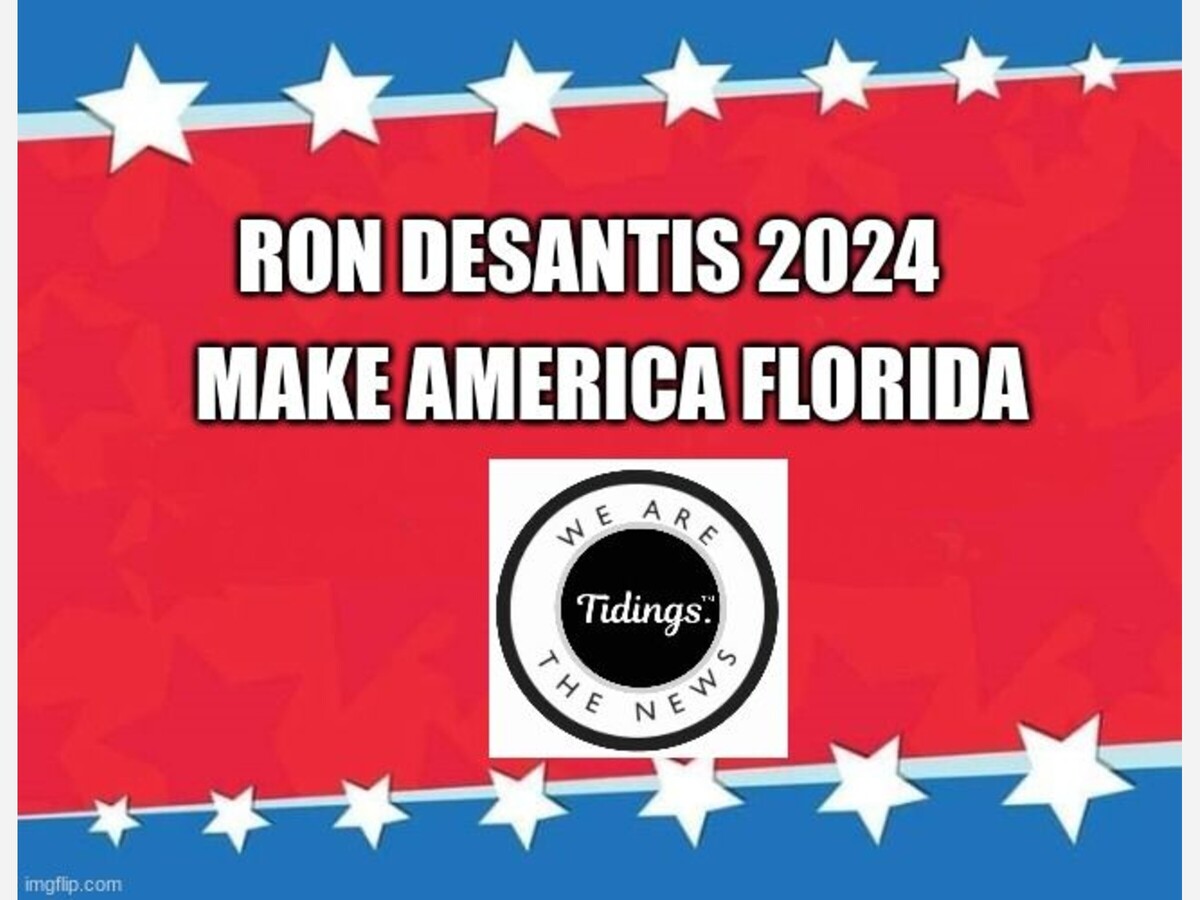 Tidings Media will regularly feature exclusive content on presidential candidate Governor Ron DeSantis as we are media credentialed with invited access to the Governor's local press conferences.  Regardless of where you stand on politics, having a presidential candidate who hails from Pinellas County Florida is great for our region.
---
In an exciting turn of events, Pinellas County Florida's hometown hero Governor Ron DeSantis will officially declare his candidacy for the President of the United States, promising to continue his unwavering commitment to conservative values and secure a brighter future for all Americans. DeSantis, a rising star within the Republican Party, brings with him an impressive track record of accomplishments and a strong vision for the nation. Let's delve into the background of this remarkable leader and explore the reasons why his presidential bid has conservatives across the nation buzzing with anticipation.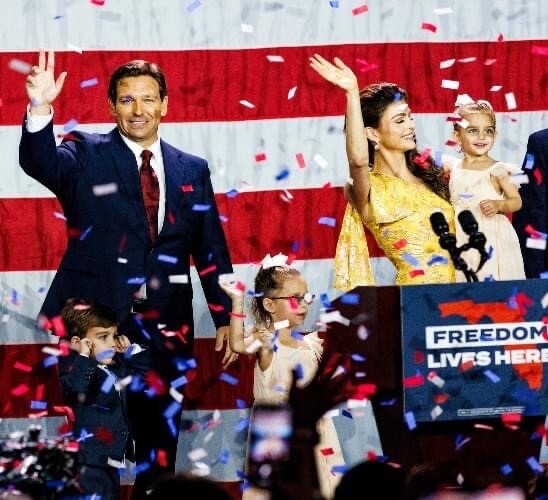 Background:
Ron DeSantis emerged as a prominent figure in American politics with his remarkable tenure as the 46th Governor of the great state of Florida. Born in Jacksonville, Florida, DeSantis spent his younger years at his parents current residence in Pinellas County's Dunedin, Florida. He displayed early signs of leadership and intellectual prowess, earning a degree in history from Yale University and a J.D. from Harvard Law School. His educational background laid the foundation for his sharp analytical skills and the ability to navigate complex policy matters.
DeSantis' political career took off when he served as a U.S. Representative for Florida's 6th congressional district from 2013 to 2018. During his tenure, DeSantis staunchly defended conservative principles, advocating for limited government, lower taxes, and a strong national defense. His unwavering commitment to conservative values earned him the respect and admiration of fellow Republicans.
As Florida's governor, DeSantis has demonstrated an exceptional ability to deliver on his promises. He has championed policies that promote economic growth, protect individual liberties, and prioritize the interests of hardworking Americans. Under his leadership, Florida experienced remarkable success in tackling the COVID-19 pandemic, implementing effective measures to balance public health and economic stability.
Achievements and Policy Stances:
Economic Prosperity:

DeSantis has prioritized pro-growth policies, reducing burdensome regulations and fostering an environment conducive to business expansion and job creation.
Florida's unemployment rate reached an all-time low of 3.2% in early 2020, a testament to DeSantis' commitment to economic prosperity.
His focus on fiscal responsibility has resulted in a budget surplus, allowing for strategic investments in education, infrastructure, and public safety.

Education:

DeSantis has championed educational choice, providing parents with the ability to choose the best educational path for their children.
He has expanded school voucher programs and supported the establishment of charter schools, empowering families to access quality education.

Law and Order:

DeSantis has consistently prioritized public safety, supporting law enforcement agencies and implementing policies to combat crime effectively.
He signed into law measures that protect the rights of law-abiding citizens and ensure criminals face the consequences of their actions.

Conservative Principles:

DeSantis firmly believes in upholding conservative values, defending the sanctity of life, protecting the Second Amendment, and preserving traditional family values.
He has fought against the encroachment of big government and bureaucratic overreach, ensuring that individual liberties remain protected.
With his proven track record of accomplishments and unwavering commitment to conservative principles, Ron DeSantis has emerged as a leading figure within the Republican Party. His remarkable tenure as Florida's governor and his dedication to promoting economic growth, safeguarding individual liberties, and ensuring public safety have made him a favorite among conservatives across the nation.
As DeSantis officially announces his candidacy for the President of the United States, his vision for a brighter future and his remarkable leadership qualities will undoubtedly resonate with millions of Americans. It is a pivotal moment in American politics, as DeSantis represents a new generation of conservative leadership that is unafraid to take on the challenges facing our great nation.
---
Tidings Media will not officially declare an endorsement until sometime in early 2024, believing contested primaries are good for American democracy.  However, we can tell you we're huge fans of Governor Ron DeSantis, and if given the opportunity he will make America...Florida.