TideWatch Storm Center : Tracking Next Weeks Tropical Disturbance (Maybe)
Image
Good thing that the tax holiday is happening, as you can go out this weekend and get some of your storm supplies together.  It might be a good time to give the generators a start and get a little gas for the season.  AccuWeather actually looks pretty good right now (by good meaning we're not even sure if this storm will affect the area yet.)  Don't trust the spaghetti models as they have no idea right now.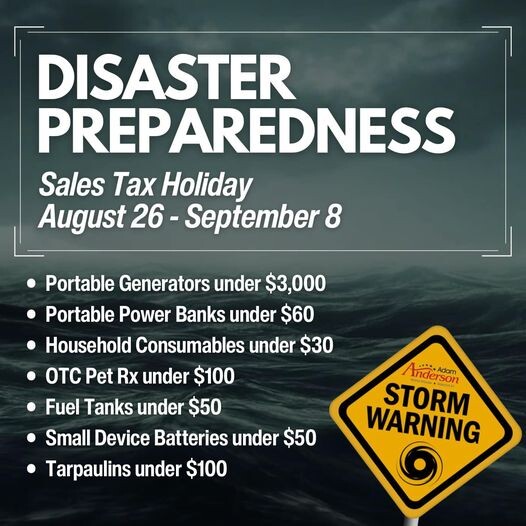 We have some storms coming in, and so far what Meteorologist Denis Phillips from ABC action news is more pragmatic than the news feeds we are getting from AccuWeather.  As of Friday afternoon, what we know is that there is a storm that is likely to eventually get named  Idalia (pronounced ee-DAL-ya).  
Armchair meteorologists are talking about the gulf water temp, and it is really warm.  Timetable for the storm might be late Tuesday into Wednesday for a land arrival, but none of the maps yet have any idea where it's going.  High tide for August will peak on Wednesday, so that's not great.  Mike's weather page is also a good read for the Tampa Bay area, although he's not credentialed but a lot of times he beats the computer models because he's that smart.  (www.spaghettimodels.com) 
We get some great information from NOAA as Tidings is a brand ambassador for their storm coverage for the Tampa Bay area, but until and unless they bring us anything to augment Denis Phillips, remember his rule #7 and don't freak out unless he tells you to, and if he does you will get the alert from the Tidings TideWatch Storm Center.  
Meanwhile, here's your forecast for this weekend :
Saturday
Sunny, with a high of 100 and low of 77 degrees. Sunny for the morning, clear in the afternoon and evening,
High: 100° Low: 77° with a 0% chance of rain.
Sunday
Patchy rain possible, with a high of 95 and low of 77 degrees. Don't forget your umbrella! Sunny in the morning, thundery outbreaks possible during the afternoon, clear overnight.
High: 95° Low: 77° with a 89% chance of rain.
There you have it! For more details, check out our weekly weather forecast.