50% Discounts for Florida State Park Passes and FWC Hunting and Fishing Licenses
Image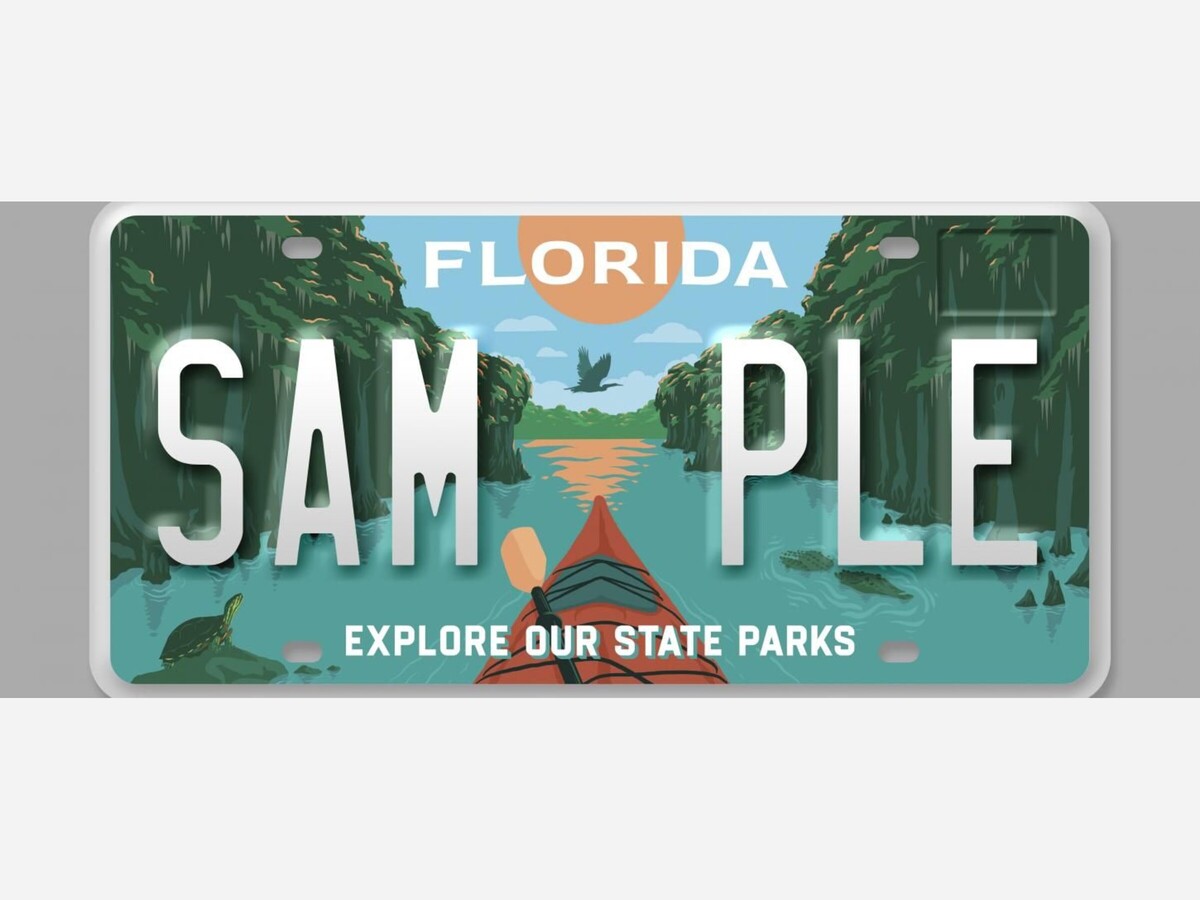 Governor Ron DeSantis Announces 50% Discounts for Florida State Park Passes and FWC Hunting and Fishing Licenses
Discounts available for three months, from Oct. 14, 2023, through Jan. 13, 2024


TALLAHASSEE, Fla. — Today, Governor Ron DeSantis announced the Great Outdoors Initiative to encourage Floridians to go outdoors and explore Florida's natural resources, including our award-winning state parks, vast recreation areas, and world-renowned waterways. As part of the Great Outdoors Initiative, Governor DeSantis signed Executive Order 23-209 (The Great Outdoors Initiative) directing the Florida Department of Environmental Protection (DEP) and the Florida Fish and Wildlife Conservation Commission (FWC) to provide a significant 50% discount on annual state park passes and FWC Gold Sportsman hunting and fishing licenses. The Governor fully supports Floridians in enjoying our state's natural resources and the activities that have become family traditions such as hunting and fishing. To learn more about the initiative and to purchase a pass or license, click here. 
Beginning Oct. 14, 2023, and extending three months through Jan. 13, 2024, DEP will temporarily offer Florida State Parks annual passes for families and individuals at a 50% discount, while FWC will be discounting its annual resident Gold Sportsman license, five-year Gold Sportsman license and Lifetime Sportsman license by 50%. 
"Florida is home to some of the best state parks, waterways and recreational lands in the country, and I encourage all Floridians to get outdoors, experience our extraordinary natural resources and enjoy our fundamental right to hunt and fish," said Governor Ron DeSantis. "And we are now making it more affordable for families to get outside and enjoy these wonders by offering state park passes and fishing and hunting licenses at sharply discounted rates."
---
"Governor DeSantis' promotion of conservative resource stewardship is unparalleled," said Department of Environmental Protection Secretary Shawn Hamilton. "It is because of this leadership that we can get outside and still experience the real Florida firsthand. I encourage all Floridians to get outdoors and take advantage of this incredible opportunity."
"Florida remains one of the country's top destinations for world-class fishing and unique hunting opportunities," said Florida Fish and Wildlife Conservation Commission Chairman Rodney Barreto. "I encourage families to take advantage of this incredible offer with a discounted license and enjoy the abundant hunting and fishing recreational opportunities our state offers."
Governor DeSantis is a strong supporter of every Floridian's right to hunt, fish and enjoy the great outdoors, as has been a tradition for generations of Florida families. Earlier this year, the Legislature passed House Joint Resolution 1157, which proposed an amendment to Article 1 of the Florida Constitution to guarantee the right to hunt and fish in Florida. This amendment will be included on the 2024 General Election Ballot for Floridians.
With 175 award-winning state parks, trails and historic sites spanning nearly 800,000 acres and 100 miles of sandy beaches, Florida is the only four-time winner of the Gold Medal honoring the nation's best park system. Florida State Parks provided an economic benefit to Florida last fiscal year of over $3.6 billion while supporting more than 50,000 jobs.Florida State Parks Annual Passes will have a 50% discount and will be available at the following rates:
Family Annual Pass - $60, plus tax.
Individual Annual Pass - $30, plus tax.
Florida is the Fishing Capital of the World, and FWC offers freshwater and saltwater fishing licenses for experiencing the best of coastal and inland fishing options, along with unique hunting opportunities. The following FWC Gold Sportsman licenses, which include the saltwater fishing, freshwater fishing, hunting privileges and all associated permits, will also be discounted by 50% and will be available at the following rates, plus applicable fees:
Annual Gold Sportsman - $50.75.
Five-year Gold Sportsman - $247.75.
Lifetime Sportsman License

Age 4 or younger - $201.50.
Ages 5–12 - $351.50.
Ages 13 and older - $501.50.
To learn more about the Great Outdoors Initiative or to purchase your annual park pass and gold sportsman licenses, click here. 
Governor DeSantis also declared October to be Florida Greenways and Trails Month. DEP's Office of Greenways and Trails coordinates a statewide system of greenways and trails over 9,600 miles long, allowing residents and visitors access to hiking, biking and equestrian recreational opportunities on multi-use and off-road surfaces. 
To find greenways and trails near you, visit: FloridaDEP.gov/OGT. To find a park near you, visit: www.FloridaStateParks.org.To find more information on fishing and hunting licenses in Florida, visit: myfwc.com/license/recreational.
---
This information was provided to Tidings Media by the Office of Governor Ron DeSantis and is reprinted with permission.