National Hurricane Center designates system as Invest 91L. Florida impact expected this weekend.
Image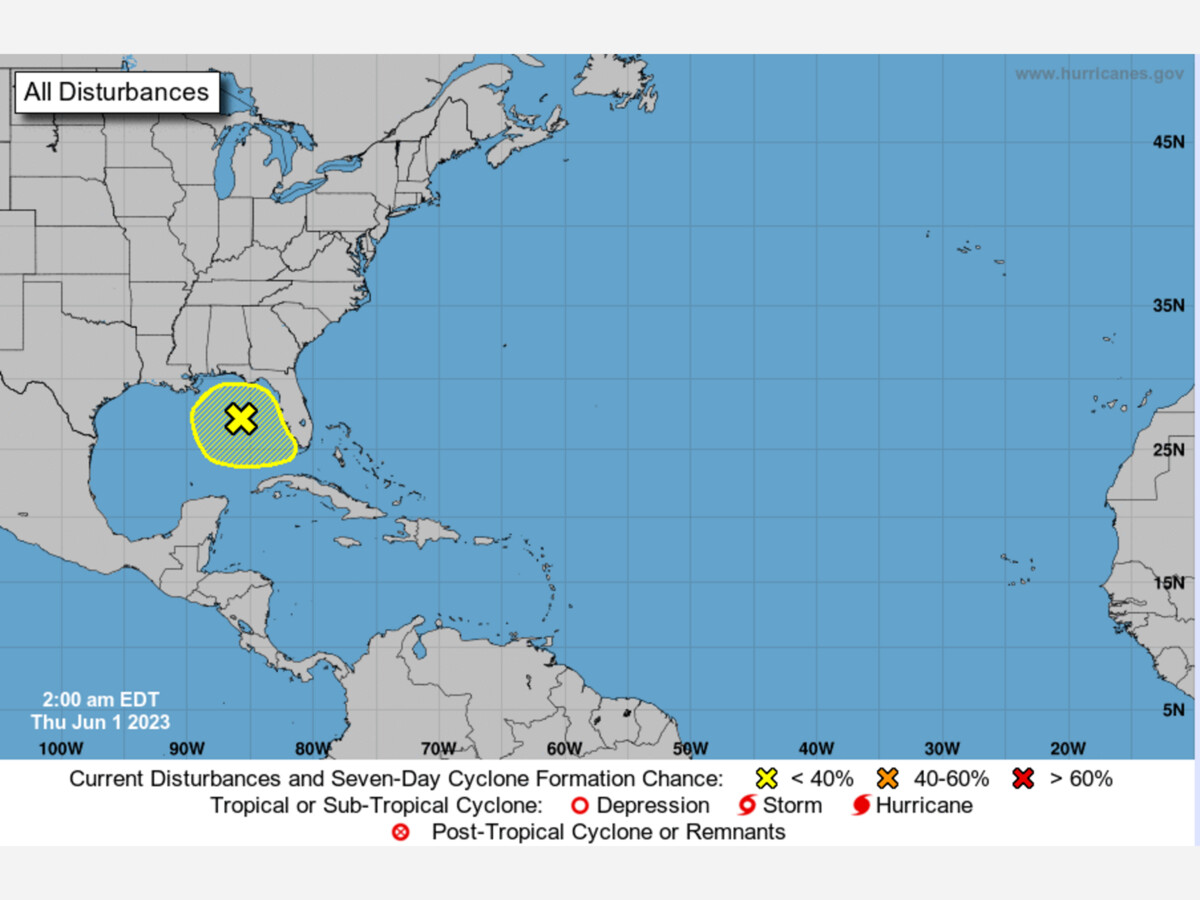 Tidings Media is part of the Weather-Ready Nation Ambassador™ initiative and the following information is from the Atlantic 7-Day Graphical Tropical Weather Outlook.  
It's the first day of the 2023 Hurricane season and we're already tracking a tropical low pressure system moving into the Gulf of Mexico that shows potential of developing.  It's been given a formal designation by the National Hurricane Center, and we should know by the weekend what the trajectory and intensity is.  The designation means specialized data is being gathered and forecast models developed for where the system may go.  As of 8 p.m. Wednesday, the National Hurricane Center continued to give the system a 20 percent chance for development over the next 48 hours.
Showers and thunderstorms associated with a low pressure area over the northeastern gulf of mexico have become a little more concentrated during the past several hours. Environmental conditions appear marginally favorable for some slow development over the next day or so as the system meanders over the northeastern or eastern gulf of mexico. However, by this weekend environmental conditions are forecast to become unfavorable for additional development as the system drifts southeastward towards the Florida peninsula. 
Regardless of development, the system could produce heavy rainfall and gusty winds over portions of the Florida peninsula through this weekend. An air force reserve hurricane hunter aircraft is scheduled to investigate the system on later today, if necessary. Additional information on the rainfall and flooding potential can be found in products issued by your local national weather service forecast office and excessive rainfall outlooks issued by the weather prediction center. 
* formation chance through 48 hours... Low...20 percent. 
* formation chance through 7 days... Low...20 percent. 
Today marks the first day of the Atlantic hurricane season, which will run until November 30. The long-term averages for the number of named storms, hurricanes, and major hurricanes are 14, 7, and 3, respectively.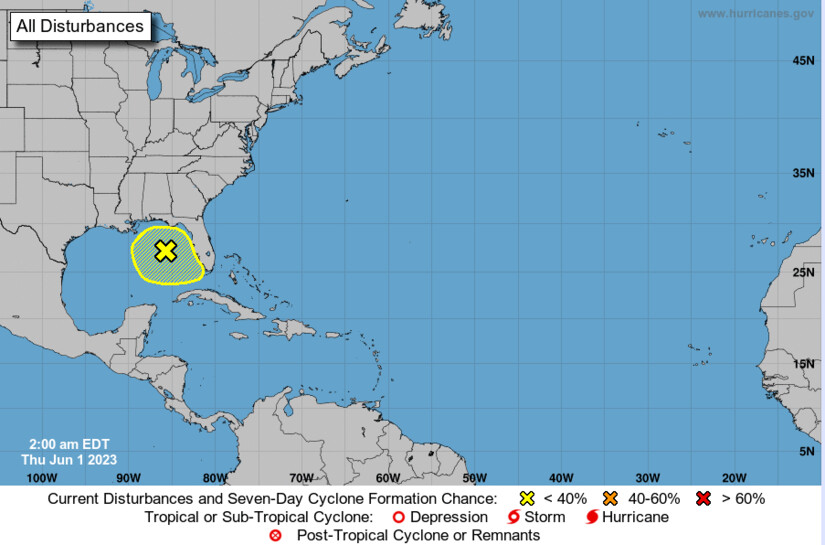 This is the first day of the season, and the first day of the Tidings TideWatch Storm Center tracking with support from AccuWeather and the National Weather Service/NOAA through the Weather-Ready Nation Ambassador™ initiative.  Have your friends and family subscribe to Tidings Media as we're getting direct feeds that you may not see elsewhere, and we don't filter the news or package it pretty for you.  We bring you the raw data, and you can decide from there.
---
---