Navigating the Tampa (TPA) Airport for Visitors - Tips and Tricks from Tampa-Based Tidings Media
Image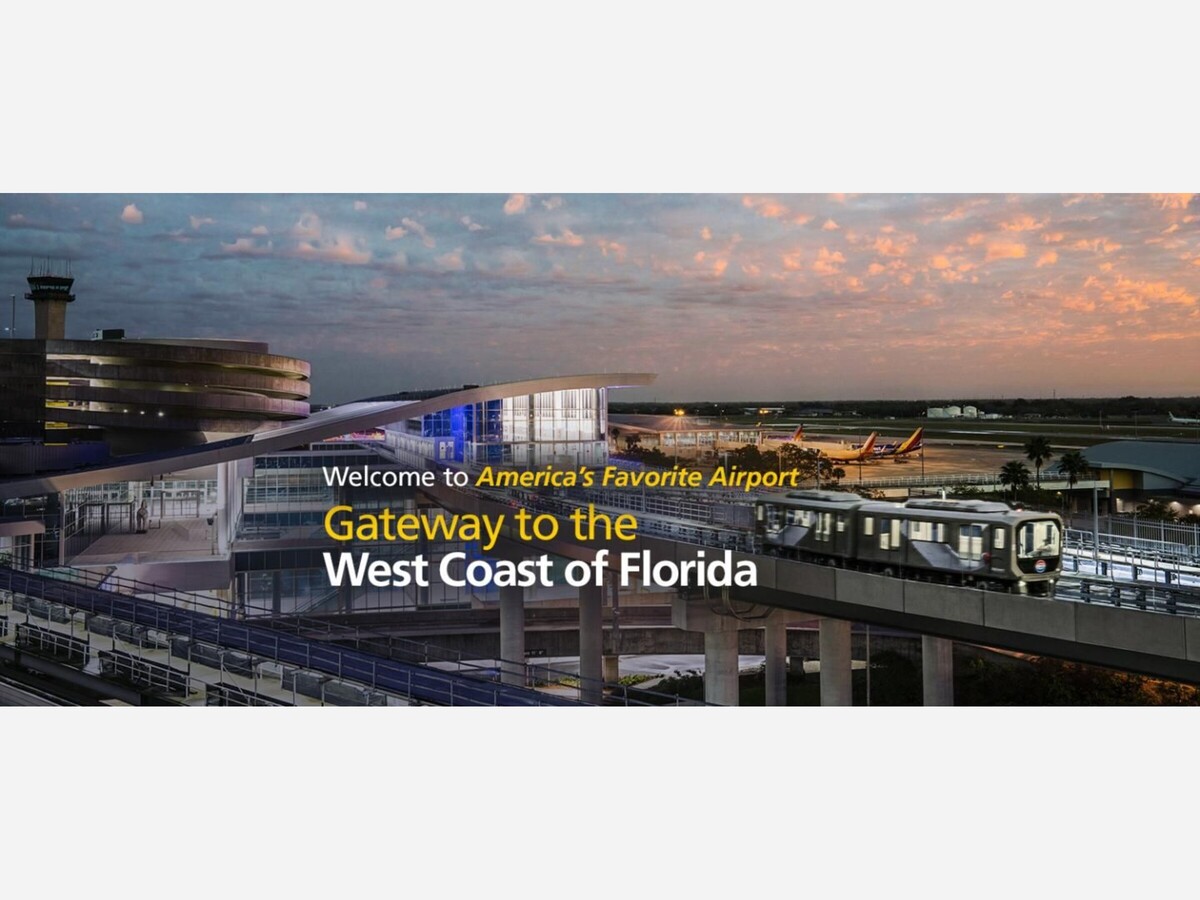 A 2022 consumer satisfaction survey ranked the Tampa, FL airport (TPA) #1 overall for their size.  The study conducted by J.D. Power measures overall traveler satisfaction by observing six factors within mega, large and medium airports: terminal facilities, airport arrival/departure, baggage claim, security check, check-in/baggage check, and food, beverage and retail.
Tampa International Airport (TPA) is a bustling airport located in Tampa, Florida, serving over 22 million passengers annually. With four main airside terminals and a variety of shops, restaurants, and amenities, navigating TPA can be a bit overwhelming for first-time visitors. However, with a little bit of planning and some helpful tips and tricks, you can make the most of your experience at the Tampa airport.
Tips and Tricks for TPA
Check-in Online: Most airlines offer online check-in, which can save you a significant amount of time at the airport. Check-in as early as possible, ideally 24 hours before your flight, to ensure you get the best seat possible.
Download the TPA App: The TPA app is available for free on both the App Store and Google Play. This app allows you to track your flight, view security wait times, and find your gate easily. It also includes a map of the airport, which can be very helpful for first-time visitors.
TSA PreCheck: If you are a frequent traveler, consider applying for TSA PreCheck. This program allows you to go through security faster and with fewer restrictions.
Park in the Economy Lot: If you are driving to the airport, consider parking in the economy lot. This lot is significantly cheaper than the other parking options and is still relatively close to the terminals.  Follow the signs and then grab the complimentary shuttle to the terminals.
Shop and Dine Before Security: If you have some extra time before your flight, consider shopping and dining before going through security. This can save you time and money, as prices tend to be higher inside the secure area.  
If you're a local and leaving a car at the airport, park on level 4 and a walkway will take you directly into the departure hub.  If you park anywhere other than level 4, you'll need to catch an elevator or escalator eventually to level 4.  Ticketing is on level 3.  
If you need to catch a ride share, TPA charges a $5.00 pickup fee for rideshare services. This fee is added to your ride cost automatically by the app.  Go to Red Door #1 to the left at the baggage claim level.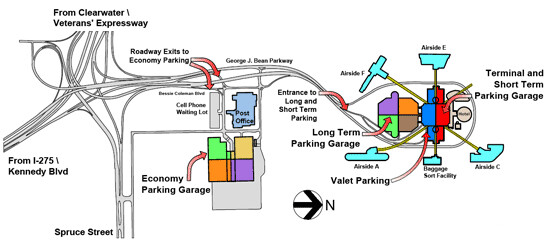 The best of the TPA restaurants :
Tampa International Airport (TPA) offers a wide variety of dining options, ranging from fast food to sit-down restaurants. Here are some of the restaurants you can find at TPA:
Columbia Cafe - This local favorite offers Spanish and Cuban cuisine, including paella, black beans and rice, and Cuban sandwiches.  Also don't miss their famous "1905" salad.
Ulele - Ulele is a popular restaurant in Tampa that features modern Floridian cuisine. Their menu includes dishes such as char-grilled oysters, wild boar ribs, and gator chowder.
Shula's Bar & Grill - This sports-themed restaurant offers burgers, steaks, and salads, as well as a variety of beer and cocktails.
Hard Rock Cafe - This well-known chain offers American fare, including burgers, sandwiches, and salads.
First Flight Wine Bar - This wine bar offers a wide selection of wines and small plates, including cheese and charcuterie boards.
Cigar City Brewing - This local brewery offers a variety of craft beers, as well as sandwiches, salads, and snacks.
The Cafe by Mise en Place - This restaurant offers American cuisine, including breakfast sandwiches, salads, and sandwiches.
Potbelly Sandwich Shop - This chain offers a variety of sandwiches, soups, and salads.
PF Changs - located near the Airside A shuttle, combines influences from Chinese and American cultures, both in look and flavour.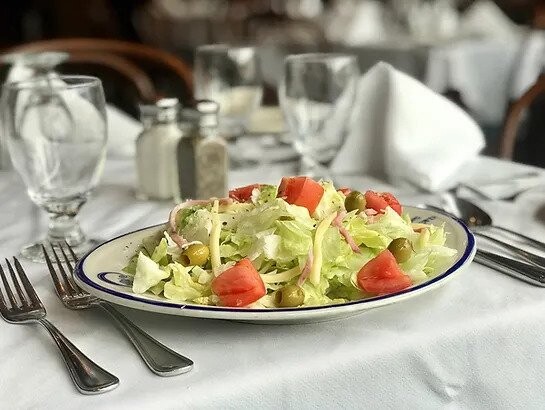 These are just a few of the many dining options available at TPA. Whether you're in the mood for a quick bite or a sit-down meal, you're sure to find something to satisfy your hunger at Tampa International Airport.
Must-See Attractions
The Outdoor Terrace: The outdoor terrace is located on the third level of the terminal and offers a beautiful view of the airfield. This is a great spot to relax and watch planes take off and land.  Ticketing level in between the Main Terminal and new SkyConnect station.
The Artwork: TPA is home to over 60 pieces of art, including murals, sculptures, and installations. Take some time to explore the airport and discover the various pieces of artwork.  
The Shops and Restaurants: TPA has a variety of shops and restaurants, including local favorites such as Columbia Cafe and Gasparilla's Bar. Be sure to check out the shopping and dining options during your visit.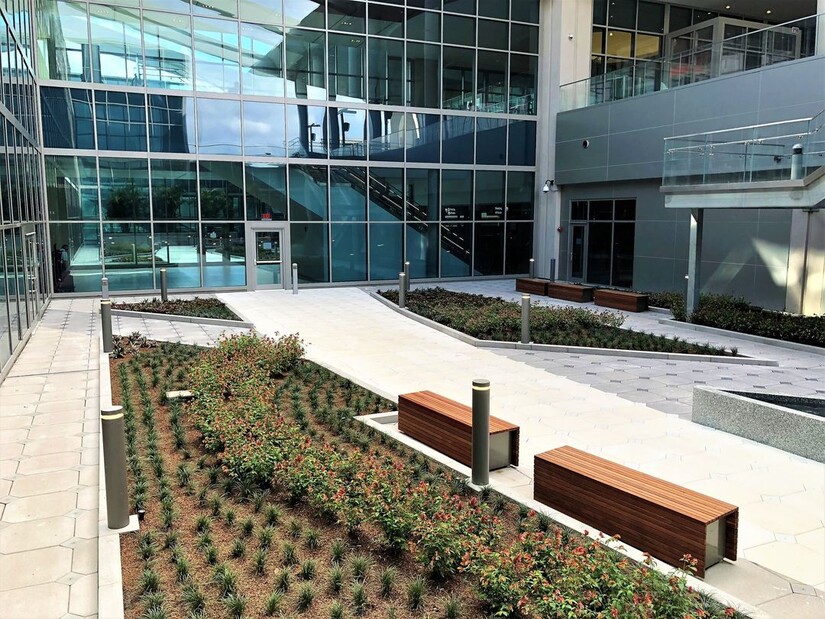 Navigating the Airport
TPA is a relatively easy airport to navigate, with clear signage and a variety of maps available. Each of the four airside terminals is connected by a shuttle, which runs every few minutes. To get to your gate, follow the signs to your designated airside terminal and take the shuttle to your gate. If you have any questions or need assistance, there are information booths located throughout the airport.
The Tampa International Airport offers a variety of amenities and attractions for travelers. By following the tips and tricks outlined above, you can make the most of your experience at TPA. Whether you are visiting Tampa for business or pleasure, TPA is an excellent airport to start your journey.  There's a ton of reasons why the Tampa airport got the #1 ranking in 2022 from JD Power for customer satisfaction!  
Sources: